Maryann Shango, MD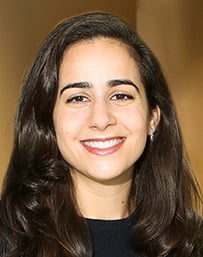 Maryann Shango, MD
Specialties
Medical Oncology/Hematology

Primary Location
West Cancer Center
12123 SW 69th Avenue,
Tigard, OR 97223
View Location Information

Phone Number
Medical School
Wayne State University School of Medicine, Detroit, MI
Residency
University of Michigan Health System, Ann Arbor, MI
Fellowship
University of Michigan Health System, Ann Arbor, MI
Board Certification
Medical Oncology
Hematology
Internal Medicine
Specialties
Breast cancer
Gastrointestinal cancers
Lymphoma
Biography
Dr. Shango was drawn to the field of oncology by the desire to shepherd patients and their families through the overwhelming and life-changing diagnosis of cancer. She is grateful to be part of the evolution of cancer care and values most collaborating with her patients to develop a treatment plan congruent with their values and goals.
In her spare time, she enjoys traveling, hiking, reading and spending time with her family, friends and dog, Benedict Bear.
---
What Patients Say
Dr. Shango was very thorough in explaining the disease and treatment options. She did this in a very understandable, caring and compassionate manner. – Healthgrades
Love that Dr. Shango is a part of my medical team. She is so warm, friendly and professional. She explains things simply; makes sure that I understand why she is prescribing a procedure and what to expect during the procedure. That's very important and comforting thing for a doctor to do for a patient who is unfamiliar with the medical field. – Healthgrades
We found Dr. Shango to be very personable and conscientious about our anxiety and understanding. She explained things very thoroughly, answering all of our questions carefully, making sure we understood. All of the staff were exceptionally pleasant and helpful. We feel we are in very good and caring hands. – Google
Dr. Shango is very caring. I think she is an excellent doctor who makes her patients very comfortable.and happy. ---Healthgrades
Dr. shango listened to my concerns and questions carefully and then answered compassionately and comprehensively. She put me on the path to better health. In my opinion she is a wonderful doctor and I am very grateful to be in her care. --- Healthgrades
Dr. Shango is so patient and listened to my questions. She'd also explain in terms that I could understand! ---Healthgrades
I really appreciate Dr. Shango's compassion and care. She is very knowledgeable, thorough, and patient with her explanations. She takes whatever time is necessary, and I've never felt rushed. It is a life-changing and frightening experience to receive a cancer diagnosis, and it takes a very special person to be able to work with cancer patients, especially as well as she does. I would highly recommend her to anyone in this situation.... ---Google Reviews
*The information included in this testimonial is based on one patient's unique experience and is not intended to represent all patient outcomes or expectations.