Laboratory Services
Laboratory testing provides valuable information at initial diagnosis and throughout cancer treatment. Compass Oncology has complete in-house laboratory services for rapid results.


Diagnostic Imaging Specialists

Advanced imaging technology plays a pivotal role in cancer diagnosis. It is an important tool to measure the extent of disease and the effectiveness of treatment. Compass Oncology utilizes in-house PET/CT scanners operated by skilled technologists to provide the earliest possible measurement of treatment success. Learn more about PET/CT technology.


Echocardiography and EKG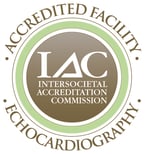 It's often necessary to assess a patient's heart before, during, and after treatment to be sure this organ is able to tolerate cancer treatment and to monitor for changes during treatment. Compass Oncology makes it easier for patients to get this test completed by taking it right in our office. We are an accredited facility for Echocardiography.