Jay Andersen, MD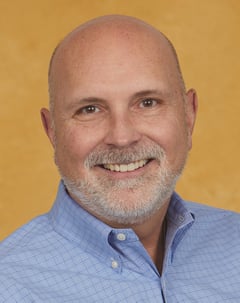 Jay Andersen, MD
Specialties
Medical Oncology/Hematology

Primary Location
West Cancer Center
12123 SW 69th Avenue,
Tigard, OR 97223
View Location Information

Phone Number
Medical School
University of Kansas Medical Center, Kansas City, KS
Residency
University of Kansas Medical Center, Kansas City, KS
Fellowship
University of Kansas Medical Center, Kansas City, KS
Board Certification
Medical Oncology
Specialties
Affiliations
Co-Director, Compass Breast Specialists
Associate Chair, US Oncology Breast Cancer Research Committee
Biography
Dr. Jay Andersen was published in The New England Journal of Medicine as National Principal Investigator for the clinical trial "Event-free Survival with Pembrolizumab in Early Triple-Negative Breast Cancer."
Compass, an affiliate of the US Oncology Network, accrued approximately 10% of the patients to this international trial (120 out of 1174), which was one of the highest if not the highest accruing entity.
"Results changed standard of care for early-stage triple negative breast cancer, and are now in NCCN/US Oncology Guidelines."
"Kudos to our practice and network for our collaborative participation! As a member of the US Oncology Breast Cancer Research Committee, it truly is exciting to experience the spectrum of trial initiation, enrollment, results, publication, change/improve the standard of care. Science matters."
---
Dr. Andersen is a medical oncologist and Co-Director of Compass Breast Specialists. He also is an Associate Chair of US Oncology Breast Cancer Research. He has advanced subspecialty expertise in breast cancer. Because he believes better outcomes are achieved when patients understand and embrace their care, his practice philosophy is education-based and very
collaborative. During consultation, he explains his patients' diagnosis, their disease stage, standard of care based on up to date data and guidelines, and whether special circumstances exist to deviate from the standard of care. His patients love the handouts and diagrams he provides and often comment on his ability to present complex issues in an understandable way.
In his spare time, Dr. Andersen has a busy family life. He enjoys his daily trip to the gym, skiing and travel.
---
What Patients Say
"Dr. Anderson and all of the staff were wonderful. Any questions were answered with clarity and patience. Everyone was patient and kind with my mom, not only was she dealing with the cancer but she also had Alzheimer's. They answered every question (multiple times??) and never made her feel rushed." --- Healthgrades
"Have been a patient for nearly 10 years. Have received excellent care!!!" --- Google Reviews
Always very cordial and accommodating. tells you things direct and to the point in terms you can understand. treatments always go smoothly, the lab and other staff are always upbeat and helpful. – Healthgrades
Compassionate and kind doctor. Always informative and clear about treatment options. – Google
Excellent. I have been going to Dr. Andersen since 2016. He is very thorough, caring and takes the time to listen. – Healthgrades
Dr. Andersen was very thorough in his explanation of my circumstances and thoughtful of my concerns. By asking for an additional sample before I left, he helped me to save time and worry. – Google
I arrived half an hour early to my appointment, and was seen immediately. Amazing. Dr. Anderson was extremely knowledgeable, efficient, and friendly. After explaining my test results, he let me know that I would probably qualify for a DNA scan to enhance my on-going healthcare. That was very pro-active on his part. I am grateful for his concern and expertise. – Google
*The information included in this testimonial is based on one patient's unique experience and is not intended to represent all patient outcomes or expectations.