Michele Dickson, FNP-BC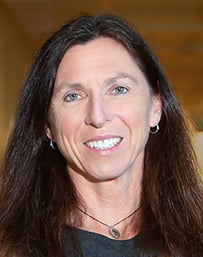 Michele Dickson, FNP-BC
Specialties
High Risk Breast Clinic

Primary Location
West Cancer Center
12123 SW 69th Avenue,
Tigard, OR 97223
View Location Information

Phone Number
971.708.7600
College
Bachelor of Science in Nursing, University of Rochester, Rochester, NY
Graduate School
Master of Nursing, Family Nurse Practitioner, University of Washington, Seattle, WA
Board Certification
ANCC Certification, Family Nurse Practitioner
Biography
Michele follows patients in the High Risk Breast Clinic. She has several decades of experience working in women's health/gynecology and is a clinician skilled at helping patients navigate complicated health conditions.
The High Risk Breast Clinic focuses on prevention and early detection of breast cancer in patients with elevated risk based on family history, known genetic mutation or prior biopsy with atypia. Evidence based national guidelines for imaging surveillance and preventative medication are used to guide patients' care. Michele's background as an educator and experienced clinician allows her to guide patients through informed decision making focusing on breast health and overall wellbeing.
In her spare time, Michele is an active wilderness traveler, animal lover and advocate.