Ari Black, MSW, MPH, LCSW, LICSW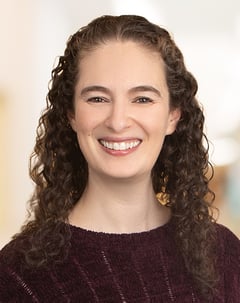 Ari Black, MSW, MPH, LCSW, LICSW
Specialties
Oncology Social Worker

Primary Location
West Cancer Center
12123 SW 69th Avenue,
Tigard, OR 97223
View Location Information

Phone Number
971.708.7600
College
Bachelor of Arts in Psychology, Pomona College, Claremont CA.
Graduate School
Master of Social Work, University of Michigan, Ann Arbor MI
Master of Public Health, University of Michigan, Ann Arbor MI
Board Certification
Licensed Clinical Social Worker (LCSW), Oregon
Licensed Independent Clinical Social Worker (LICSW), Washington
Biography
Ari Black is an oncology social worker and co-facilitator of the Compass Women's Cancer Support Group. After spending many years as a hospice and hospital social worker, Ari enjoys working with patients to explore their goals of care and identify ways in which they can maximize quality of life throughout the cancer treatment process. Ari provides a safe space for patients to process their fears and distress, as well as offering support in finding the strength and resilience needed to navigate this difficult journey. She approaches her work with a strong sense of compassion and empathy, allowing space for tears, grief, anger, gratitude and laughter on any given day.
In her spare time, Ari enjoys spending time outdoors, sitting down with a good book, and spending time with friends and family.