Miklos Simon, MD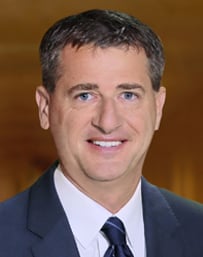 Miklos Simon, MD
Specialties
Medical Oncology/Hematology

Primary Location
East Office
5050 NE Hoyt St., Suite 256, Portland, OR 97213
View Location Information

Phone Number
Medical School
Doctor of Medicine, Semmelweis University of Medicine, Budapest, Hungary Graduating summa cum laude
Residency
Internal Medicine, State University of New York, Buffalo, NY
Fellowship
Oncology/Hematology, Yale School of Medicine and Neuro-Oncology Fellowship, Roswell Park Cancer Institute, Buffalo, NY
Board Certification
Medical Oncology
Hematology
Specialties
Gastrointestinal (GI) cancers
Breast cancer
Solid tumors
Neuro-oncology
Clinical trials
Early drug development
Affiliations
American Society of Clinical Oncology (ASCO)
European Society of Medical Oncology (ESMO)
International Cancer Corps
Health Volunteers Overseas
Biography
Dr. Simon has special expertise in gastrointestinal malignancies and he is an active participant in multidisciplinary discussions about these and other complex diseases. He is also interested in lung and breast cancers, other solid tumors and general hematology. His treatment philosophy emphasizes a multispecialty team approach with incorporation of clinical trials and personalized medicine. He fosters the active participation of his patients in planning the best therapy for their unique needs. His warm and friendly manner is an expression of his strong belief in treating all patients with compassion and encouragement.
Education and volunteer service are an important part of his professional life. He is committed to improving cancer care not just in his own community but also in developing countries around the world. He regularly lectures and organizes education symposiums locally and internationally. In his spare time he enjoys traveling, skiing and spending time with his wife and two sons.
---
What Patients Say
"Made me feel as at ease as possible. Always told me everything I needed to know. Very kind and professional." ---Healthgrades
"Dr. Simon is a caring man and an excellent doctor." --- Healthgrades
"Couldn't ask for a better doctor!
Your comments: : Thorough and interested in his patients as people. I really appreciate how patient he is about explaining and re-explaining things so that I can understand." --- VItals
"Dr Simon is always polite and explains things so we can understand. Also has a sense ofhumor along with the serious part of treatment. Answers my questions and listens to me. I am glad I have himas my oncologist." --- VItals
"Professional, caring to patient and spouse. Answers questions in a direct and forthright manner. Adaptable to the changes the cancer presents. On top of all tests and procedures needed for treatment. THANK YOU Dr. Simon for coming into our lives." --- Healthgrades
"I owe my life to Dr. Simon. Not only is he an exceptionally competent Oncologist, his communication and compassion made this phase in my life quite bearable." --- Google Reviews

"He's like the old country doctor, like doctors use to be, personable and very kindly." --- Google Reviews

"Dr. Miklos Simon takes an interest in his patients beyond "How are you feeling today". He has a grounded understanding that patient care is beyond the physical and incorporates the whole mental and spiritual side of life as well. He has a wonderful sense of humor, which he balances with respect, caring and thoughtfulness. Dr. Simon has saved my life. I am honored to be his patient." --- Google Reviews
Absolutely, he shows deep compassion for his patients. The staff will tell you how kind he is to everyone. I was seeing him for low iron and he left no stone unturned. -Healthgrades
Due to COVID, my visit was done online. It worked great. Dr. Simon is a wonderful, caring physician -- I have recommended him to several friends. – Healthgrades
Dr Simon always takes the time to make sure I understand all the information I am given. He is very easy to work with, and I appreciate his efforts. He most certainly has my best interests in mind. The staff and all the nurses and support personnel are a pleasure to see. Always understanding and helpful. – Healthgrades
Dr. Simon has been a great person to work through my cancer challenge. I feel blessed to be surrounded by such an awesome group of professionals. – Healthgrades
Dr. Miklos is a SUPER physician and I couldn't ask for someone better. He was extremely clear and complete with his recent visit with me. All of our options were discussed which made it fairly easy to make a decision. Super provider! – Healthgrades
Dr. Miklos Simon is a proactive and compassionate doctor. The East side Compass Oncology Center is exceptional. Thank you! – Google
*The information included in this testimonial is based on one patient's unique experience and is not intended to represent all patient outcomes or expectations.