Second Opinions & Referrals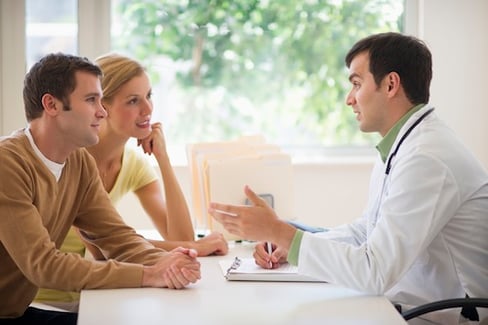 Patients with a diagnosis of cancer or a blood disorder may request an evaluation at Compass Oncology. If you have been receiving care from another local health care provider or if you are from outside of our region and would like to be seen, please call one of our Compass locations and request an appointment.
Prospective patients will be screened to ensure that they have an established diagnosis of cancer or blood disorder. Patients without a diagnosis who are worried about symptoms should first consult with their primary care provider.
You are encouraged to request a referral from your health care provider, as this normally facilitates insurance authorization and medical record transfer.
Our new patient coordinators can help determine which physician is best for you. Requests for particular physicians can be accommodated in most situations.
If you are unable to obtain a physician referral, you may still request an evaluation. In this case, the patient will be required to verify that their insurance authorizes the evaluation. Without authorization, the patient may be responsible for the cost of the appointment. In addition, the patient will be required to obtain copies of appropriate medical records. Our coordinators can help determine which documents are necessary.
Discover the Importance of a Second Opinion
Feeling confident about your cancer diagnosis is very important, which is why many patients choose to get a second opinion before starting a specific treatment plan. At Compass Oncology, our cancer specialists are available to discuss your test results, cancer diagnosis, and options for treatment. Many insurance companies will cover a second opinion assessment, but it is still a good idea to contact your insurance provider for verification of coverage.
Watch the video below to learn about the importance of a second opinion for cancer diagnosis and treatment.
To schedule a second opinion with one of our physicians, find a Compass Oncology location that is convenient for you and call our office to make an appointment.