Scott Schneider, MD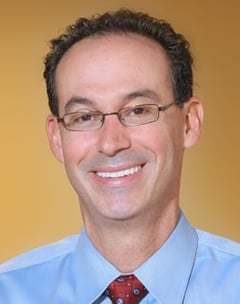 Scott Schneider, MD
Specialties
Radiation Oncology

Primary Location
Vancouver Cancer Center
210 SE 136th Ave., Vancouver, WA 98684
View Location Information

Phone Number
Medical School
Doctor of Medicine, UCLA School of Medicine, Los Angeles, CA
Residency
UCLA Department of Radiation Oncology, Los Angeles, CA
Board Certification
Diplomate of the American Board of Radiology in Radiation Oncology
Specialties
General radiation oncology
Gastronintestinal (GI) cancers
Prostate cancer
Breast cancer
Lung cancer
Head & neck cancers
CNS malignancies
Affiliations
American Society for Therapeutic Radiology and Oncology (ASTRO)
American College of Radiation Oncology (ACRO)
Oregon Radiation Oncology Society (OROS)
Member, Pathways Committee, US Oncology
Biography
Dr. Schneider wanted to be a physician from an early age. He was drawn to the advanced specialty of radiation oncology while in medical school when his grandfather was diagnosed with lymphoma. He treats all types of cancer and has a special interest in prostate, breast and head & neck cancers. Dr. Schneider believes in being comprehensive and collaborative. He approaches each consult as prepared as possible, reviewing all chart notes and communicating with all physicians involved in the treatment team. His goal is to alleviate the fear and uncertainty often felt by patients and give them a clear picture of the next steps in their care.
When not working, Dr. Schneider finds great satisfaction in growing things in his garden and enjoying the company of his wife and two children.
---
What Patients Say
"He and his staff are rockstars!" --- Healthgrades
"When you are faced with something as scary as radiation treatments the one person you are looking to for answers and a feeling of confidence is your radiation oncologist. From my first five minutes with Dr. Schneider I felt that I was in excellent hands, not just with him but with his entire team of professionals." --- Healthgrades
"A fine oncologist with a great bedside manner and confidence inspiring knowledge. I'll always be grateful for the treatment I received from Dr. Schneider and his group. They saved my life, left me unscarred, and gave me hope at a time I had very little." --- Google Reviews
Dr. Schneider always takes the time to listen and shares his experience and knowledge in a way that helps me know I am getting great care and a lot of helpful information. His staff also does a great job and their care about each patient really comes through. – Healthgrades
Dr Schneider did an excellent job of my radiology treatment post-surgery for throat cancer. I am now at the 2-year post treatment point. Very caring and professional staff and a lot of follow up checkups and support. – Healthgrades
My experience with Compass was more than I expected. I was addressed and treated with respect, kindness and professionalism. Dr. Schneider approached me with reassurance, laymen language, listened intently to my many questions with understanding and always gave a clear knowledgeable answer. The radiation team was amazing. They were gentle and careful outfitting me for the totally painless treatment for all 38 treatments. From the very moment my wife and I walked through the doors of Compass we were met by open , congenial and happy employees who were calming and understanding of our fears and concerns. My after-treatment care continues with the confidence that I will be receiving the same excellent approach and treatment if needed. needed. – Google
The entire staff was/is great worked with my strange schedule and always there for any questions or concerns I had. – Healthgrades
I first met Dr. Schneider when he was my mother's radiation oncologist 7 years ago. Now it's my turn for radiation and I was a little scared. Dr. Schneider is very knowledgeable and answered all my questions and put my mind at ease. He is a wonderful doctor and an awesome person. I always feel better after every appointment with him. – Healthgrades
*The information included in this testimonial is based on one patient's unique experience and is not intended to represent all patient outcomes or expectations.