Mikaela Shrumm, LCSW, LSWAIC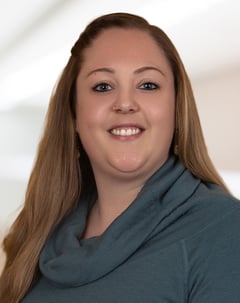 Mikaela Shrumm, LCSW, LSWAIC
Specialties
Oncology Social Worker

Primary Location
East Office
5050 NE Hoyt St., Suite 256, Portland, OR 97213
View Location Information

Phone Number
503.239.7767
Secondary Location
Rose Quarter Cancer Center
View Secondary Location
College
Bachelors of Arts in Psychology and Sociology
Seattle Pacific University
Seattle, WA
Graduate School
Master of Social Work
Portland State University
Portland, OR
Board Certification
Licensed Clinical Social Worker (LCSW)
Licensed Social Work Associate & Independent Clinical (LSWAIC)
Biography
Mikaela works with the Palliative care and Survivorship programs to be a support to patients whether they are grappling with depression and anxiety or adjusting to life after cancer. She operates from a culturally competent, person-centered framework and is committed to walking alongside her patients on their path with cancer diagnosis and treatment.
Mikaela works to help identify tools for supporting mental health and wellness in order to assist in coping with the challenges cancer can bring. She is known for her genuine supportive style, comforting presence, sense of humor and is dedicated to being an empathetic light for her patients while they navigate their cancer care.
When not working, Mikaela enjoys incorporating creativity into her life whenever possible whether it's practicing Yoga, gardening, dancing, or cooking. She treasures quality time spent with her partner and community.