Joyce Koerber, PA-C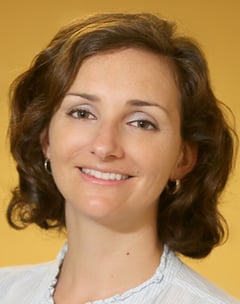 Joyce Koerber, PA-C
Specialties
Survivorship

Primary Location
Vancouver Cancer Center
210 SE 136th Ave., Vancouver, WA 98684
View Location Information

Phone Number
360.944.9889
College
Bachelor of Science in Pharmacology, University of California, Santa Barbara
Graduate School
Masters of Physician Assistant studies, University of Colorado Health Sciences Center, Denver, CO
Board Certification
NCCPA Physician Assistant - Certified
Biography
Joyce Koerber was named one of Portland's Top Doctors & Nurses of 2018 by Portland Monthly Magazine.
"The relationships you have with patients and the trust you build together is very special. I strive to be a positive part of the experience for them."
ABOUT JOYCE KOERBER
Joyce Koerber is a Physician Assistant with a particular focus in medical oncology and survivorship. Joyce strives to create an environment where her patients and their families can voice any concerns they may have and be confident those concerns will be addressed. She encourages questions and places a large focus on educating patients on what they can expect at various stages of treatment. In addition, Joyce is a member of the Survivorship team providing one on one visits designed to help patients transition back to their
lives after treatment.
In her spare time, Joyce enjoys hiking, outdoor activities and family time.