Grace Keim, PA-C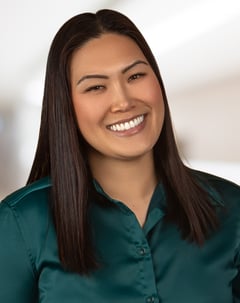 Grace Keim, PA-C
Specialties
Gynecologic Oncology/Surgery

Primary Location
Vancouver Cancer Center
210 SE 136th Ave., Vancouver, WA 98684
View Location Information

Phone Number
360.944.9889
College
Bachelor of Science, Biochemistry and Cell Biology
University of California
San Diego, CA
Graduate School
Masters of Science in Physician Assistant Studies
Rosalind Franklin University of Medicine and Science
North Chicago, IL
Board Certification
NCCPA Physician Assistant - Certified
Biography
Grace is a physician assistant specializing in gynecologic oncology and pelvic surgery. She meets with patients and their families during their initial consultation, assists in surgery and cares for them throughout their treatment and surveillance follow-ups.
"My hope and goal is to provide patients with information to help guide them to make an informed decision in their care. It is a privilege to be on their team and a part of their journey."
When not at work, my husband and I enjoy exploring the PNW, traveling, yoga and playing with our kitty Macallan.