Mandy Williams, PA-C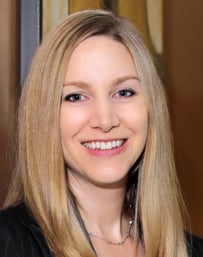 Mandy Williams, PA-C
Specialties
Gynecologic Oncology/Surgery

Primary Location
Rose Quarter Cancer Center
265 N Broadway, Portland, OR 97227
View Location Information

Phone Number
503.280.1223
College
Bachelor of Science, Psychology, The Ohio State University
Graduate School
Master of Physician Assistant Studies, OHSU School of Medicine
Board Certification
NCCPA certified Physician Assistant
Biography
Mandy was named one of Portland's Top Docs & Nurses 2022 by Portland Monthly Magazine.
Mandy was named one of Portland's Top Docs & Nurses 2021 by Portland Monthly Magazine.
"I recognize that for most of our patients, receiving their diagnosis and navigating treatment is one of the most frightening and challenging experiences of their life. It is important to me that my patients feel supported and heard every step of the way."
Mandy Williams is a Physician Assistant specializing in gynecologic oncology and pelvic surgery. She assists in surgery and sees patients from initial consultation through all phases of treatment. She has spent her whole career caring for cancer patients, with 10 years experience in urologic oncology here in Portland, prior to joining Compass Oncology. She is committed to providing compassionate care to patients and their families, supporting them in their journey toward wellness. She enjoys building relationships with her patients to ensure that all of their needs are being met.
Outside of work, she loves nothing more than spending time with her husband, two young daughters, and lovable mutt. She enjoys preparing healthy vegetarian meals that her children refuse to eat, yoga, seeing live music, and exploring the natural beauty of the Pacific Northwest.