Allean Johnson, AGACNP-BC, FNP-C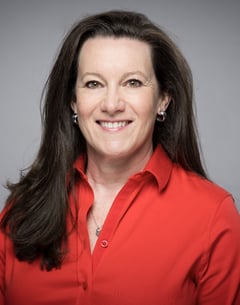 Allean Johnson, AGACNP-BC, FNP-C
Specialties
Medical Oncology/Hematology

Primary Location
West Cancer Center
12123 SW 69th Avenue,
Tigard, OR 97223
View Location Information

Phone Number
971.708.7600
College
Licensed Practical Nurse, Albuquerque TV-I,
Albuquerque, NM

Associate Degree in Nursing,
Albuquerque TV-I,
Albuquerque, NM

Bachelor of Science in Nursing,
University of New Mexico,
Albuquerque, NM
Graduate School
Master of Science in Nursing Family Nurse Practitioner,
Texas A&M Corpus Christi, Corpus Christi, TX

Post Masters in Nursing Adult Gerontology Acute Care Nurse Practitioner,
Texas Tech Health Sciences University,
Lubbock, TX
Board Certification
American Association of Nurse Practitioners (AANP), Family Nurse Practitioner – Board Certified
American Nurses Credentialing Center (ANCC), Adult Gerontology Acute Care Nurse Practitioner - Certified
Biography
ABOUT ALLEAN JOHNSON

Allean is a dual certified Nurse Practitioner specializing in Medical Oncology and Hematology since 2015. She has worked in healthcare for over 25 years. When initially meeting patients, Allean emphasizes that she does not see them as a disease, they are not just their medical diagnosis. Each patient is a unique human who deserves the best holistic and interdisciplinary care available to them. She feels education is an integral part of patient care, providing them knowledge and tools needed to make informed decisions. Allean is focused on disease and treatment associated symptom management striving to achieve optimal quality of life for her patients during treatment and beyond.
When not at work, Allean volunteers working with adult cancer survivors as well as various medical volunteer opportunities. She enjoys doing anything outside, reading, movies, music and getting her hands in the dirt caring for her plants.