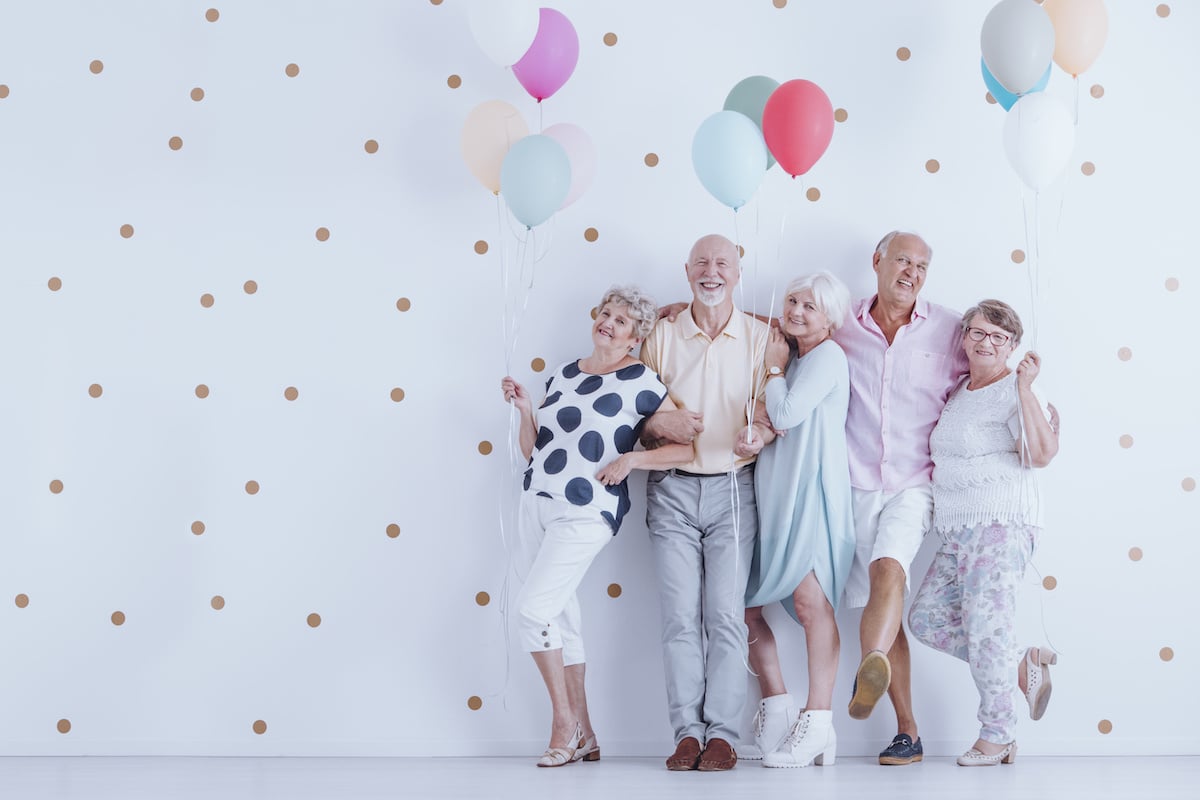 June 2 is National Cancer Survivors Day. This is an important day that highlights the challenges faced by cancer survivors and how they're learning to cope with their "new normal." As cancer death rates continue to decline, it becomes more important than ever to raise awareness about the issues faced by cancer survivors and provide them with the support and information they need to live happy, productive lives in the wake of cancer treatments. This June 2, there are a number of ways you can celebrate National Cancer Survivors Day and help spread the word about the needs of this diverse population.
Head Out to the Dempsey Center's Event
The Dempsey Center is hosting celebratory events in Lewiston and South Portland. The event will offer light refreshments, food, and music while allowing cancer survivors to connect with others who have been through journeys much like their own. The Survivor's Rock celebration will be on June 6 from 5-7 pm. Click here to visit the Dempsey Center's website to learn more about this event. This quiet, intimate event is open to anyone who has been impacted by cancer.
Donate to a Cancer Research or Treatment Program
Cancer is expensive--and learning how to treat it offers just as many challenges for the researchers currently working to improve outcomes for cancer patients. Consider donating to a cancer research or treatment program such as the Oregon Cancer Foundation. Every dollar helps make a difference and increases the odds that more people will beat cancer, survive the treatments, and have positive outcomes.
Join a Cancer Treatment Support Group
Cancer support groups aren't just for patients currently undergoing treatment for cancer. Many people find that their lives are impacted by cancer long after treatment ends. Not only do they have lingering symptoms, including both lingering symptoms of the cancer itself and side effects of the treatment, cancer survivors often have memories of suffering those who haven't been there simply don't understand. If you survived treatment for cancer, consider finding a survivors' support group. As part of these groups, you can talk with people who have been through some of the same experiences you have, sharing your emotions and your journey with people who understand because they've been there, too.
Raise Awareness
Whether you or a loved one have been through cancer treatment or you simply want to help those who have, raising awareness is a simple, effective way to get involved. Many people do not realize the full impact of cancer treatments, including:
Difficulty getting health or life insurance. Many people who have been through treatment for cancer will struggle to get insurance, especially if they're looking on the private market.
Struggle to find jobs, especially if they have obvious physical evidence of treatment. Employers naturally prefer to hire individuals they perceive as healthy, even if they have no evidence to support their claims. However, you should know that you are protected against discrimination.)
Significant financial burdens, including lingering debt from treatments or decreased income during cancer treatments.
Ongoing emotional trauma and struggle due to the suffering experienced throughout cancer treatments.
Strains on personal relationships, including relationships with friends and family members.
Ongoing fear of cancer returning.
While it might be too late to host an event of your own this year, if you want to get involved, you can put together your own event for next year. Even better, continue to spread the word about the issues faced by cancer survivors and provide support for loved ones who have faced cancer treatments and the struggles associated with them.
Are you celebrating National Cancer Survivors Day, either for you or for a loved one? Download our Free Cancer Survivorship Guidebook today to learn more about post-cancer life and what it looks like.