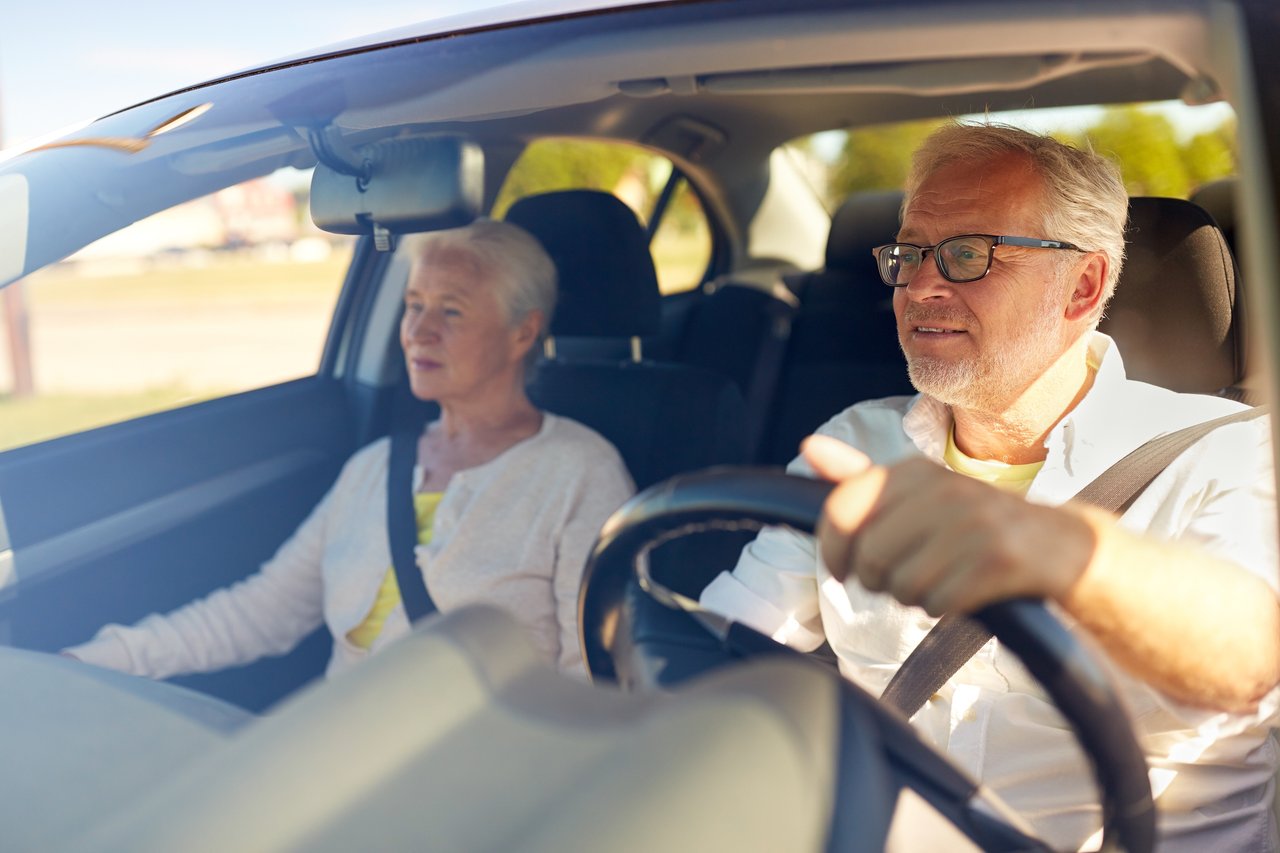 Science and medicine have made continuous improvements in cancer care. However, there are still many appointments required for cancer patients undergoing cancer treatment. Some appointments are quick, in-and out, and some may take most of the day, but no matter how long you have to be at the cancer center, patients sometimes struggle getting to and from their cancer care center. The American Cancer Society's Road to Recovery program matches patients with people that can drive them to their appointments.
Many of the drivers are even cancer survivors themselves. The Road to Recovery program helps patients get to their treatment and builds social bonds in the cancer survivor network. For patients undergoing treatment, knowing there are people that support your treatment program and can help you get to your appointments can go a long way in keeping spirits up.
The American Cancer Society (ACS) has been around for over a hundred years. They've succeeded by continually updating the ways they can serve patients. In the modern era of communication, people are used to being able to pick up their phone and have a ride come to them. The Road to Recovery program makes this opportunity easy for cancer patients. Because all the drivers work with the ACS, and many are even cancer survivors themselves, the program is perfect for patients looking for a little bit of help.
How the Road to Recovery Program Works
The Road to Recovery Program uses volunteers to drive cancer patients to appointments. There are many reasons patients might not have access to a ride:
They don't feel well enough to be safe while driving
They don't have family that lives close by or they're unavailable to attend appointments with the patient.
Their spouse may not have days off and they need to be at work to maintain health insurance benefits.
The patient may feel guilt about asking friends or family to go out of their way for them, especially since there are frequent appointments.
Many cancer survivors will tell you that they wouldn't have been able to drive after treatment. Road to Recovery volunteers remove one of the most stressful parts of the treatment process. This makes attending appointments easier and less stressful.
The social aspect also can't be overlooked. Some riders love talking together about the process. Some just prefer to sit in peaceful silence knowing that they aren't alone in their journey. Every patient looks forward to remission and how they'll spend their newfound free time. Not everyone has free time after cancer, but some are compelled to give back. It makes sense that many of them would choose to help drive future patients.
When patients are newly diagnosed, thousands of thoughts go through their head. However, one issue doesn't come up until later, possibly even months into the treatment process. Cancer patients worry about health and finances, but transportation doesn't usually factor in. Until they've gone through a round of treatments, most patients don't anticipate how much people can struggle to transport themselves to appointments.
The American Cancer Society has worked for over a century to ensure that cancer patients can remain independent and continue the fight on their own. But the ACS also does their best to provide help where patients need it. Road to Recovery fits right in where patients need it.
The History of Road to Recovery
Mobility can be difficult for many patients. Whether they're fighting the disease with everything they have or simply don't have the necessary transportation, Road to Recovery goes a long way toward helping them continue the fight.
Every patient knows that things can seem impossible. At the same time, there's help if you know where to look. The American Cancer Society has been helping patients for a long time and Road to Recovery is another program to get them where they need to be.
Road to Recovery is a volunteer program that's existed for more than a decade, matching volunteers with patients to ensure needs could be met. Over the last ten years, the Road to Recovery program expanded into its current form and has helped thousands of patients make their way to live-saving appointments. This is an ideal alternative to having to pay for a taxi or ride share program such as Uber and Lyft. All of these can get expensive with the number of appointments a patient has during treatment.
The Bottom Line on Road to Recovery and How to Join as a Patient or Volunteer
Patients who need a ride to cancer-related appointments are encouraged to call the Road to Recovery program at 1-800-227-2345. You'll reach someone on the phone who will be happy to discuss your needs and location. On the other side of the program, drivers are always needed.
If you're interested in becoming a driver, visit the website at https://www.cancer.org/involved/volunteer/road-to-recovery.html. Here are the criteria to become a driver. These come directly from the Road to Recovery website:
A good driving record
A current, valid driver's license
Proof of adequate automobile insurance
Completion of the American Cancer Society training course
Regular access to a computer, laptop, tablet computer
Schedule availability, typically Monday-Saturday
After submitting your information to the website, a Road to Recovery representative will contact you to discuss your expectations and how you can contribute. After you've finished the training process, you'll be able to help patients get to appointments and even play a part in saving lives.
Due to the fact that not many people are aware of the Road to Recovery program, every volunteer has the ability to make a huge difference. If you're on the fence about joining and you've completed cancer treatment, think about what a massive help it would be to current patients.
Because it's a volunteer position, the ACS stresses that volunteer availability should only be time they can fully commit. Even though it's a volunteer position, there are still demands that require a tight focus on being punctual. By being on-time, it's one less stress that the patient has to manage. It's not for everybody, but it's one of the best ways to give back to the community in the fight against cancer.
Whether you're looking forward to getting involved from the volunteer side or you simply need a little bit of help in your treatment journey, the Road to Recovery program is a great way to get involved with the community. You can request rides whether its for yourself or a loved one, and there's no commitment to a schedule. Cancer can be a series of ever-increasing worries and giving yourself a break goes a long way. Let Road to Recovery handle the transportation. If you'd like to learn more about the program, visit the American Cancer Society website.