Hannah Fajen, BSW, RBSW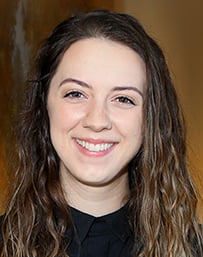 Hannah Fajen, BSW, RBSW
Specialties
Social Services Resource Specialist

Primary Location
Rose Quarter Cancer Center
265 N Broadway, Portland, OR 97227
View Location Information

Phone Number
503.280.1223
College
Bachelor of Social Work, George Fox University
Biography
Hannah Fajen is the Social Services Resource Specialist for the social work team at Compass Oncology, working with patients at all sites. She provides community resources for patients' practical needs including transportation resources, in home care referrals, and support group information. Hannah acknowledges that navigating these systems can be overwhelming especially while dealing with cancer. She is committed to removing barriers to wellness and promoting holistic, person-centered oncology care throughout all phases of the cancer journey.
Hannah is located at the Rose Quarter Cancer Center and can be reached at 503.525.8666.
When she is not at work, Hannah enjoys spending time with friends and family, being outdoors, and working on creative projects.