Lisa McCluskey, MD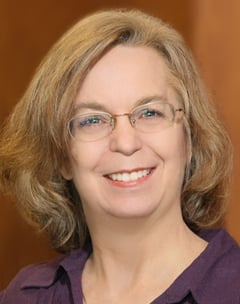 Lisa McCluskey, MD
Specialties
Gynecologic Oncology/Surgery

Primary Location
West Cancer Center
12123 SW 69th Avenue,
Tigard, OR 97223
View Location Information

Phone Number
Medical School
Doctor of Medicine, Oregon Health & Science University, Portland, OR
Residency
Obstetrics & Gynecology, University of Missouri-Columbia, Columbia, MO
Fellowship
Gynecologic Oncology, University of Southern California, Los Angeles, CA
Board Certification
Gynecologic Oncology
Obstetrics
Gynecology
Specialties
Gynecologic cancers
Robotic surgery
Affiliations
Fellow, American College of Obstetricians and Gynecologists (ACOG)
Fellow, Society of Gynecologic Oncologists (SGO)
Biography
Dr. McCluskey was named one of Portland's Top Medical Providers 2022 by Portland Monthly Magazine.
Dr. McCluskey's practice focuses exclusively in the highly specialized field of gynecologic oncology and pelvic surgery. She is an accomplished surgeon and an expert in advanced, minimally invasive procedures utilizing the da Vinci® robotic system. The core of her treatment philosophy is a compassionate, individualized approach to each woman she sees. By answering questions and sharing information, Dr. McCluskey helps each woman gain a better understanding of her condition and chart the best treatment path for her needs.
Dr. McCluskey enjoys traveling, swimming and spending time with her husband, two sons and extended family.
---
What Patients Say
If you want to be in good hands go to Dr McCluskey. Cannot say enough good things about the treatment and procedure I received from Dr McCluskey. She took time to explain everything before and after the procedure. She made me feel like I was her only patient. Nothing rushed. In my opinion, Dr McCluskey is an excellent doctor." --- Healthgrades
"Dr. Lisa McCluskey is a dear. She never makes you feel rushed or hurried during appointments, and always sets an environment where you feel comfortable discussing your medical situation. I was very nervous before surgery I had to have, and Dr. McCluskey really put me at ease about the procedure, especially the day of surgery. When I woke up, she was there making sure I was okay and speaking with my family. I'm very thankful was referred to Dr. McCluskey. If you go see Dr. Lisa McCluskey, you will be in good hands." --- Google Reviews
"In a healthcare system that is not easy to navigate for the average person, I want to say thank you for listening to my needs and allowing me the freedom of choice in my cancer treatment. At times, I did not understand you, I was confused and scared and you were matter a fact in your approach to the situation. You see so much sadness every day and I commend you for being a steadfast Doctor in oncology.

When I first saw you, your treatment plan was to do a cold knife cone which you performed beautifully and when my results returned negatively you were quick to turn to colleagues for answers and support in your care plan for me. I expressed my desire to keep my fertility and you respected those wishes to the very end. Putting me in touch with ORM, providing multiple scenarios and outcomes for me and my husband to consider.

No matter what age you are told that you have cancer it is shocking. As a 33-year-old, newly married privileged white female, I had to retire my rose-colored glasses and face the fact that I had cervical cancer. You saved my life. And for that, I am forever grateful. You are the good in this world. You are the warrior carrying the weight of much grief, conflict, and resolution. I'm in awe of what you do and who you are.

I'm two years cancer-free and 38 weeks pregnant. From, myself, my husband, my friends, and my family – we THANK YOU for being the positive change in my life and so many others." -- Jessica C.
So thankful for Dr. McCluskey. She's not only a great doctor and surgeon but also very genuine and sincere. – Healthgrades
Was great and would recommend her. – Healthgrades
Office staff is friendly, checks on you, and attempts to keep your waiting to a minimum when available. The office is safe with temperature checks and provides a medical grade mask if needed. Dr. McCluskey is thorough and worth waiting for. She takes the time to be with each patient. She knows her patients, If she is late, it is because she is with someone else, giving them the treatment, knowledge, understanding, and care that we all deserve. – Google
I took my mother in-law here for a follow up after she had her uterus remove because she had cancer the doctor Lisa McCluskey was really good in explaining all the steps the it was going to take she was very understanding in the situation because my mother in-law didn't speak English she made the everything the was possible to help us me and are family are very thankful to have her as a doctor . Thank you – Google
*The information included in this testimonial is based on one patient's unique experience and is not intended to represent all patient outcomes or expectations.