Jeffrey Menashe, MD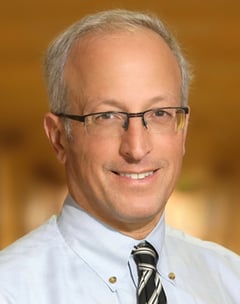 Jeffrey Menashe, MD
Specialties
Medical Oncology/Hematology

Primary Location
East Office
5050 NE Hoyt St., Suite 256, Portland, OR 97213
View Location Information

Phone Number
503.239.7767
Additional Languages
French

Medical School
Doctor of Medicine, University of Oregon Medical School, Portland, OR
Residency
Internal Medicine, University of North Carolina, Chapel Hill, NC
Fellowship
Hematology/Oncology, University of Washington, Fred Hutchinson Cancer Research Center, Seattle, WA
Board Certification
Internal Medicine
Medical Oncology
Hematology
Specialties
Lymphoma
Leukemia
Hematology
Myeloma
Affiliations
American Society of Clinical Oncology (ASCO)
American Society of Hematology (ASH)
American Society of Blood and Marrow Transplantation (ASBMT)
International Society of Hematotherapy and Graft Engineering (ISHAGE)
Member, Bone Marrow Transplant Committee The US Oncology Network
Member, Autologous Stem Cell Transplant Program, Providence Cancer Center
Biography
Dr. Menashe's practice is focused on lymphoma, leukemia, and myeloma. He is a member of the Bone Marrow Transplant Committee for the U.S. Oncology Network and the Autologous Stem Cell Transplant Program at Providence Cancer Center. For Dr. Menashe, quality care has a lot to do with developing meaningful connections with his patients. His approach is open and collaborative.
In his off time, Dr. Menashe is committed to service. He has traveled abroad with various organizations to offer his medical expertise including a trip to Western Uganda where he helped establish a laboratory for blood disorders through Ddegeye Clinic. For relaxation, he enjoys climbing, skiing and biking.
---
What Patients Say
"I cannot say enough about Dr. Menashe! When I was first in the hospital the nurses actually brought up a co-worker who had the same condition I did...She came right out and said he's the best! The nurses too said he is an amazing Dr. They couldn't be more right! He greets you with his warm & genuine smile, he is so down toearth! You can tell that Dr. Menashe is passionate about his area of expertise. He is a true healer. 10 Stars!!" --- Healthgrades
"Dr. Menashe has been my doctor since 2012. He has always been there for me. ---Healthgrades"
"Dr. Menashe, Adrianna and the lab staff are all amazing. I find everyone very engaging and competent. They are all professional and competent and I believe I am in very good hands being under their care!" ---Healthgrades
"Dr Menashe is as knowledgeable and personable as one could hope for." ---Healthgrades
"Dr. Menashe is very professional and at the same time personable. I have complete trust that he is very smartand skilled. I consider him to be not only my doctor but also my friend." --- Google Reviews
Dr. Menashe is an integral part of my health care team. I did not choose him at first, but I am glad he was referred by those who were caring for me when I did not have the capacity to make a choice. I believe he places my clinical wellbeing first and is prepared at each appointment to discuss any aspect of my health, even those that may not be directly related to the care he is monitoring. He is connected - digitally - to my primary care physician, and I know this because my PCP uses Dr. Menashe's information to shape the opinions he forms for my overall wellness. – Healthgrades
*The information included in this testimonial is based on one patient's unique experience and is not intended to represent all patient outcomes or expectations.