Erin Salinas, MD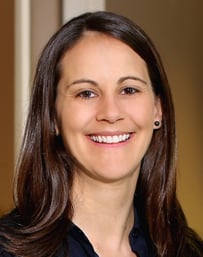 Erin Salinas, MD
Specialties
Gynecologic Oncology/Surgery

Primary Location
Rose Quarter Cancer Center
265 N Broadway, Portland, OR 97227
View Location Information

Phone Number
Medical School
The Brody School of Medicine at East Carolina University, Greenville, NC
Residency
University of Connecticut Health Center, Farmington, CT
Fellowship
Gynecologic Oncology Fellowship,University of Iowa Hospitals and Clinics, Galloway Fellow Memorial Sloan-Kettering Cancer Center
Board Certification
Gynecologic Oncology
Obstetrics and Gynecology
Clinical Interests:
Gynecologic cancers
Minimally invasive surgery
Affiliations
Society of Gynecologic Oncology (SGO)
American Congress of Obstetricians and Gynecologists (ACOG)
Biography
Dr. Salinas was named one of Portland's Top Medical Providers 2022 by Portland Monthly Magazine.
Dr. Salinas was named one of Portland's Top Medical Providers 2021 by Portland Monthly Magazine.
Dr. Salinas was named one of Portland's Top Medical Providers 2020 by Portland Monthly Magazine.
Dr. Salinas was named one of Portland's Top Docs & Nurses 2019 by Portland Monthly Magazine.
"It's important to me to get to know the women in my care so we can make decisions together. I try to lay out a clear understanding of what to expect during treatment and walk with them throughout that process."
Dr. Salinas specializes in gynecologic oncology with expertise in advanced laparoscopic and robotic surgery, complex pelvic surgery, abdominal debulking surgery and minimally invasive fertility sparing surgeries. She treats all gynecologic cancers and has a strong interest in clinical trials and the genetic links to GYN cancers. Dr. Salinas is committed to building open and honest relationships with her patients. She takes a comprehensive approach to ensure her patients are supported on every level by an integrated care team to treat the whole person not just the cancer.
When not working, Dr. Salinas enjoys spending time with her husband, daughter, and son. She loves soccer, the outdoors, hiking, road biking, camping and traveling.
---
What Patients Say
"Dr. Salinas has been excellent. In my experience (ovarian cancer and 2 relapses) she has been right up there with the best I have had. I have just been "released" to go a year before my next check-up - after 9 years of more frequent check-ups, a great day!" ---Healthgrades
"Dr. Salinas is warm and friendly, seems comfortable in her own skin. She presented several options for me to consider, I felt she was genuine in her concern for me and my ailment." --- Healthgrades
Absolutely I would recommend Dr. Salinas. Through her efforts and knowledge, I am entering my sixth year of battling cancer, an accomplishment I probably would not have achieved otherwise. She is honest and forthright, as well as, compassionate and a genuinely nice person. – Healthgrades
Organized, caring, calming and quick to respond. Thank you for everything. - Google
I always receive time from staff and Drs who see me at Compass Oncology. I usually don't have to wait, I get right in on my appointment time. The last time somehow I was skipped over and didn't receive my blood test before the appointment. I still had a good checkup and visit with Dr Salinas PA. Can't remember her name but I had her with the visit before. Most of the time a very friendly caring staff encounters. Thanks for all you do. God Bless. – Google
I was referred to her from my doctor. I found her to be very pleasant and informed of my case. She listens to me when I have questions, and answers them rightly. Also, her staff is also very nice and informed. I feel very confident when I see her, and enjoy our talks. Glad she is my doctor. – Healthgrades
She is an excellent and very caring oncologist/surgeon. She has excellent bedside manner as well, too rare for too many doctors. She came highly recommended by my doctor and her whole staff who had said they would recommend her for their own families if necessary. – Healthgrades
Dr. Salinas is awesome! She saved my life by thinking outside of the box. That woman has gifts that only God can give. I feel so blessed that she was my surgeon that day, and remains my oncologist today! – Healthgrades
*The information included in this testimonial is based on one patient's unique experience and is not intended to represent all patient outcomes or expectations.