Anthony Pham, MD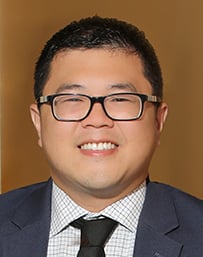 Anthony Pham, MD
Specialties
Medical Oncology/Hematology

Primary Location
West Cancer Center
12123 SW 69th Avenue,
Tigard, OR 97223
View Location Information

Phone Number
Additional Languages
Vietnamese

Medical School
University of Texas Medical Branch, Galveston, TX
Residency
Warren Alpert Medical School of Brown University, Providence, RI
Fellowship
Mayo Clinic, Rochester, MN
Board Certification
Medical Oncology
Hematology
Internal Medicine
Specialties
General adult oncology
Hematology
Lung cancer
Genitourinary cancers
Affiliations
American Society of Clinical Oncology
American Society of Hematology
American Board of Internal Medicine
Biography
Dr. Pham was named one of Portland's Top Medical Providers 2022 by Portland Monthly Magazine.
Dr. Pham specializes in medical oncology and hematology. He treats all cancers with an emphasis on melanoma, lung and genitourinary cancers. Dr. Pham is known for his personable nature and positive attitude. He strives to provide excellent care for his patients and focuses on developing strong relationships built on trust and compassion. With Dr. Pham, there is no doubt the needs of the patient come first. He recognizes that each patient's journey is unique and makes sure they know he's with them all the way. During his training at the world renowned Mayo Clinic, Dr. Pham had the opportunity to follow some of the foremost international experts in oncology and he is honored to be able to share this knowledge with his patients.
In his spare time Dr. Pham is a technology enthusiast, enjoys the outdoors and spending time with his family.
---
What Patients Say
I have been very impressed with Dr. Pham. I am only in the office once a year but feel like he has reviewed myinformation and is well informed and gives personal attention to my needs even though I am sure many patients with much greater needs are in his day." --- Healthgrades
Knowledgeable, experienced, shares information. - Healthgrades
I spoke with Dr Pham regarding my latest results after seeing him for over the course of a few years. The results had been headed in the right direction and we agreed they had reached a point where we could schedule the next visit a year out. – Healthgrades
Dr. Pham is so good. He always spends enough time with me, he answers all my questions and explains things so I can understand. I never feel rushed. The entire staff at Compass Oncology are very nice. – Healthgrades
Dr Pham is a compassionate and knowledgeable doctor that helped diagnose and treat my lymphoma. I would recommend him. – Healthgrades
Dr. Pham is an amazing doctor. He was completed prepared for my first visit by reading my medical history and background. He puts patients' needs first by listening and asks great follow up question. I felt heard and he wanted to make me feel better, which is rare these days. He saved my life. I would definitely recommend Dr Pham! – Healthgrades
Gracious, knowledgeable, and truly concerned. Highly recommend. – Healthgrades
Professional kind and sensitive. – Healthgrades
He's amazing! his bedside manner is made of TLC for just you I was comfortable with him & the staff at my 1st appointment if you're looking for confidence & comfort while enduring with your health care needs then this is the doctor for you I trust him with my life knowing he'll do care specific to my needs I thank you Dr. Pham your awesome. – Google
Dr. Pham is extremely knowledgeable in his field and I am very impressed by how he keeps up with the latest treatments and trials. Anthony has great compassion for his patients and it shows with the time he takes to make sure all my questions and concerns are answered. – Healthgrades
My checkup was very thorough. Dr. Pham has always been truly helpful in his responses to my medical questions. I feel safe with all the strict measures Compass has implemented at the Tigard facility. Please accept my best wishes for a joyful Christmas to every one of you at Compass Oncology. May God bless you with his abundant love and care this holiday season. – Healthgrades
Dr Pham is an excellent doctor. He takes his time and is interested is one's wellbeing. Is very personable and knowledgeable in his field. I am very fortunate to have met up with Dr Pham to treat me. "Thank You" – Healthgrades
I have a rare blood cancer and he is very very knowledgeable and compassionate and understanding i came from knight cancer which was horrid i love the caring he gives. please chose him mayo clinic knowledge is a plus. – Healthgrades
Dr Pham is absolutely amazing. to his bed side manor to how patient he is and so knowledgeable. He never leaves the room until we feel at ease. I'm so grateful we found him for this emotional journey. – Google
*The information included in this testimonial is based on one patient's unique experience and is not intended to represent all patient outcomes or expectations.