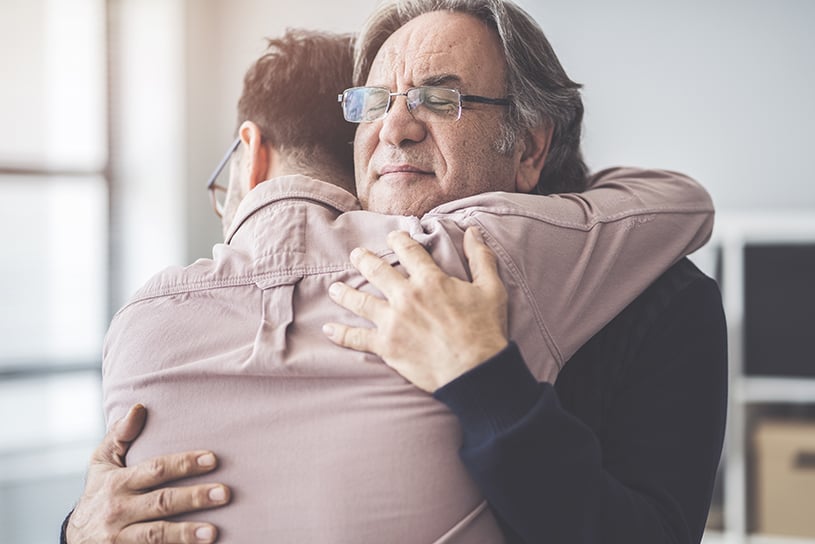 ACS Provides a 24/7 Helpline Dedicated to Helping Cancer Patients and Survivors: 1-800-227-2345
Knowledge is power. When you were newly diagnosed with cancer, you probably got busy learning everything you could about your type of cancer, treatment options, your prognosis, and what to expect in the coming days, months, and years.
As a cancer patient, one of your primary sources of credible information and practical and emotional support was probably the American Cancer Society. One of the organization's most helpful tools is a toll-free helpline that is manned every minute of every day. The American Cancer Society helpline is a lifeline for patients and their loved ones. But don't forget it's also a wonderful resource for you now that you're a cancer survivor!
Helping Survivors Help Themselves and Others
Even though you're cancer-free, you may continue to experience lingering physical side effects of treatment, emotional trauma, depression, financial hardships, and difficulty transitioning to post-cancer life. The American Cancer Society helpline is your source for assistance of all kinds. Whether you are experiencing anxiety at 3 am and need compassion from someone who "gets it" or you need practical advice about suspected post-cancer discrimination in the workplace, make the helpline your first call. Cancer survivors can rely on the helpline to:
Seek advice about prosthetics
Request information about financial programs
Learn about social services available to cancer survivors
Find a local survivor support group - If you're local to the Portland-Vancouver area view our listing of local resources and support groups
Discuss treatment side effects you're experiencing and receive helpful advice from others who have gone through the same thing
Ask sensitive questions and get reliable, non-judgemental, anonymous answers
Talk about difficult topics that only those who have had cancer understand.
Survivors can also rely on the American Cancer Society helpline to learn about opportunities to help others by volunteering. You can learn how to volunteer directly for the helpline, or in one of the many other volunteer capacities available through the American Cancer Society. Whether you wish to offer rides to cancer patients; provide one-on-one, face-to-face support; start a support group for patients or survivors; help raise funds for cancer research; etc., the helpline is the perfect starting point to identify the right volunteer match for your interests and schedule.
A Special Volunteer Opportunity Just for Breast Cancer Survivors: Reach to Recovery
If you're a breast cancer survivor, you can learn about volunteer opportunities with Reach to Recovery. Once you've reached one-year post-treatment, you're eligible to become a Reach to Recovery volunteer providing face-to-face, phone, or e-mail support to breast cancer patients. If you've ever wished for something positive to come from your breast cancer journey, this program could be exactly what you've been looking for.
Learning How to Get or Give Support is Just A Phone Call Away
To receive advice or support from an empathetic volunteer who has also gone through cancer treatment, volunteer to drive cancer patients to and from treatment, or want to volunteer at a local cancer resource center, contact the American Cancer Society. The organization's 1-800-227-2345 helpline is available anytime, day or night. It's a helpful first step for all of your cancer-related questions.