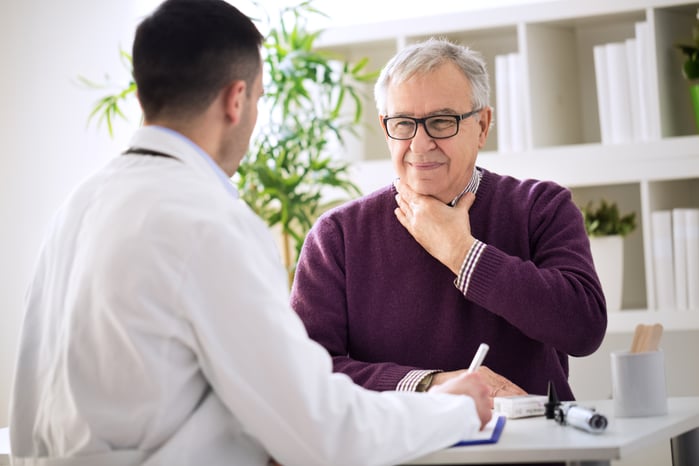 If you are a cancer survivor, you need to know that you can begin to live an active, healthy, and full life. After completing cancer treatment, you can make decisions you may have been putting off, such as what you want to experience with your loved ones and friends. Eventually, you will want to resume responsibilities you have had to put on the back burner for a while and begin to feel more self-sufficient.
Along with completing your cancer treatment comes the opportunity to avail yourself to many types of therapies offered to you as a cancer survivor. These therapies are designed with cancer survivors in mind:
Physical Therapy
Cancer survivors can achieve better physical function following treatment by way of oncology rehabilitation specialists. These therapists offer exercises based on specific physical conditions you may be facing due to radiation, surgery, or chemotherapy. You can ask your oncologist to refer you to a physical therapy program, some of which specialize in assisting cancer survivors. Compass has physical therapists on staff for patients.
Occupational Therapy
If you decide to take a break, this can be an excellent time to take a fresh look at your job, life, and using your free time in joyful ways. Take your time to decide on what is best for you.
While undergoing cancer treatments, patients have to make a decision on whether they will continue to work or not. Some may take a leave of absence, while others have to quit their jobs entirely. Every survivor's journey was different; however, if you gave up working, getting back to work can be a much-desired action. Your cancer care team can assist you with the process of getting back to work.
Occupational therapists can help cancer survivors consider issues such as:
Will your want to tell your fellow-workers about your cancer challenge?
Having gone through your cancer journey, are you looking change the type of work you do for a living?
Should you return to work on a part-time basis, or are you ready to tackle full-time employment?
Sometimes experiences during the cancer journey may make you well-suited some other occupation.
Speech and Language Pathology
Some cancer survivors have mouth issues due to the cancer treatments they have received. These could include:
Difficulty swallowing
Dry mouth
Loss of voice
Other cognitive changes
Speech and language therapies include:
Swallowing therapies
Voice restoration
Head and neck range of motion therapies
Manual Therapy
This type of treatment, also known as manipulative therapy, is typically used alongside traditional therapy techniques. The therapist's hands apply pressure on muscle tissue or to manipulate the patient's joints. When manual therapy occurs in conjunction with other treatments such as ice, heat, ultrasound, or exercise, among others, acute and chronic pain can minimize.
Lymphedema Therapy
Lymphedema is a condition that causes the patient's arms and legs to swell because of a buildup of lymph fluid. Because the lymphatic system is part of your immune system, the blockage can prevent lymph fluid from draining well enough. Lymphedema can occur in the limbs of cancer patients. One example is that a tumor might be growing near a lymph node and might restrict the flow of lymph fluid. Certified lymphedema therapists have extensive experience in treating conditions caused by lymphedema.
Side Effects as a Cancer Survivor
Some people who have had treatments for cancer have no long-term side-effects at all. Others may experience:
Sleeping disorders
Anxiety
Generalized fatigue
Mental fogginess, and more
The survivorship providers at Compass Oncology can assist cancer survivors in learning how to manage side effects that may occur after cancer treatment.
Complementary Therapies
Mainstream medicine is changing. Evidence has shown that other therapeutic models and different concepts complement treatment when used in tandem with dominant protocols. Trends are suggesting that conventional medicine may yield to the increasing use of pluralistic health-care. In this new world, different models of care may co-exist.
Regular Exercise
Survivor cancer patients may think that instigating an exercise regimen would be too hard on them at first. But our doctors say that even short spurts of exercise can make a massive difference in the way you feel day-to-day. The long-term benefits are outstanding, as well. Yes, your exercise program should begin at a lower intensity. But as you gradually build up your muscles, including your heart, of course, the better your immunity, your mood, and your energy will become.
Meditation
The use of meditation as a therapy has been widespread for thousands of years. In today's world, many individuals have found that meditation is one of the most effective forms of stress reduction. Meditation is mental concentration on a light, a candle, a scene, or anything that gives the meditator peace or satisfaction. Meditation is "a state of thoughtless awareness."
The reason our doctors suggest that cancer rehab patients give meditation a try is because it can:
Manage anxiety
Help you sleep
Reduce pain
Regulate high blood pressure
Decrease fatigue
Your oncology team can match you with meditation and other alternative practices that may be a big help to you.
Nutritional Support
For some cancer survivors, having a great appetite comes back slowly. But your doctor does want you to follow these guidelines:
Eat healthy sources of fat, like olive oil, avocado, nuts, salmon, and more
Choose fruits and vegetables as often as you can
Opt for high-fiber cereals and bread
Choose lean protein, such as fish, poultry, and tofu
Keep your dairy low-fat
Yoga
Your oncologist might very well suggest yoga for cancer survivors. Here's why:
Yoga reduces treatment-related distress in many cases
Yoga can improve a person's quality of life
Yoga can improve mood states and minimize stress
A study in the Indian Journal of Palliative Care found that participating in yoga exercises reduce stress and symptom distress and has worked well with cancer survivors to reduce depression, anxiety, and improve sleep.
Acupuncture
Studies have found that acupuncture can cause:
Less intense and less-frequent nausea and vomiting after chemotherapy treatment in patients
Acupuncture has helped relieve pain in cancer patients after surgery
Acupressure may ease pain and anxiety after a bone marrow aspiration and biopsy
Compass Oncology
Cancer patients, cancer survivors, and their families in Portland, Oregon, know they can trust the staff, therapists, and doctors who give their very best to cancer survivor oncology rehabilitation. Not only is Compass Oncology at your service, but our team also shares reliable online resources you can visit whenever and wherever you choose. There are also many organizations and support we can share with you for expert advice on any inquiries you or your family may have. Let Compass Oncology know how we can help you.