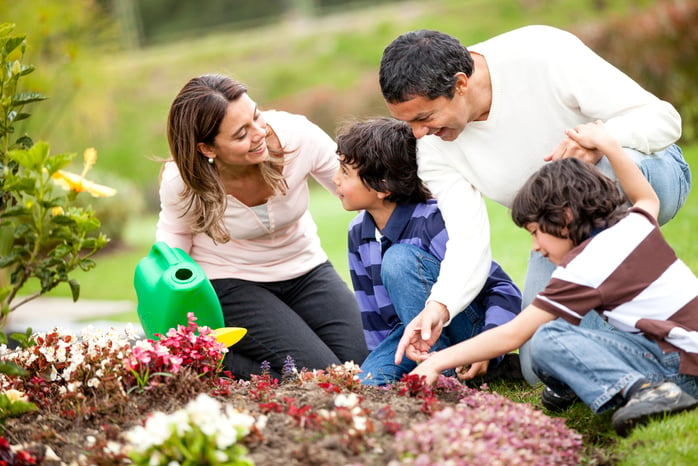 Transitioning from a cancer patient to a cancer survivor signifies that you have physically healed from cancer. It does not mean you've physically healed from the effects of chemo. You're probably still experiencing side effects. Survivorship also doesn't mean that you have healed emotionally. Emotional wellbeing is much harder to measure. And right now, during yet another life transition, you and your family could be experiencing a lot of different feelings.
Because cancer is hard on everyone in a family, counseling can be a wonderful way for you and your loved ones to address concerns, underlying feelings, and fears in a safe and healthy setting.
Seeing a Family Counselor Is A Sign of Strength
Mental health issues including anxiety, depression, post-traumatic stress disorder are incredibly common across the entire population. According to the World Health Organization, one in four people will be affected by some type of mental health issue during their lives. Considering how incredibly common these conditions are, it doesn't make sense that there's still a negative stigma attached to getting help. When you found out you had cancer, you probably did not hesitate to seek treatment. Your family probably supported you 100%. Addressing the emotional side effects of cancer that linger for you and your family is just as important!
What Can You Expect from Family Counseling?
Family counseling sessions will vary according to what specific issues your family is grappling with. Examples of scenarios survivors and their families may face include:
Young children who have become very clingy and needy as a result of a parent's cancer.
Survivors' spouses who feel resentment about not feeling appreciated for carrying an extra burden while the survivor was undergoing treatment.
Survivors who don't feel like they were supported sufficiently during treatment.
Spouses who are having trouble getting past the patient-caregiver role.
Family members who are depressed about finances.
Family members who are scared and anxious about the cancer recurring.
Counseling can help family members' understand one another's perspectives and learn skills to cope with challenges and become closer.
Family counselors are prevalent. Family counselors whose areas of focus include family counseling for cancer patients and survivors, and their families, are also prevalent in the Portland-Vancouver area. Your treatment team can recommend counselors in your area who they're familiar with. You can also go online and find a starting point to identify counselors. Psychology Today, for instance, has an online database of "cancer therapists in Oregon" or any other state that you might be looking for.
Additionally, don't hesitate to reach out to seek recommendations from fellow survivors – especially those who are further along in the cancer journey than you are. Cancer survivorship is a club that no one expected to join, but whose members are grateful to belong to. Cancer changed you and your family, and it changed everyone who has battled it. If you reach out and seek advice and assistance, you'll discover your fellow "club members" are more than happy to help!