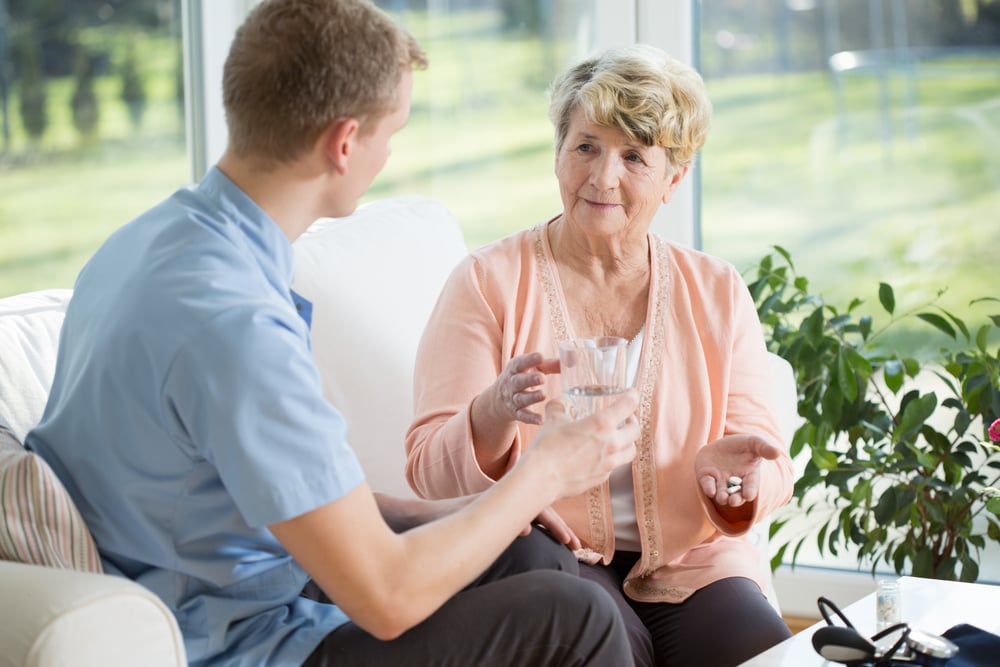 A cancer caregiver, whether they are family or a friend, selflessly offers an unparalleled and irreplaceable gift. Caregivers are the most important members of a cancer patient's team on a day-to-day basis. They're the unsung heroes who are always willing to put their loved one's needs before their own.
Caregivers transport their loved one to all their cancer treatment appointments, as well as consults with the cancer specialists on a regular basis to ensure that the patient receives the best treatment and at-home care.
They can also be ensuring at-home care is being attended to, and can be everything from making meals to cleaning and laundry – taking over for the things the cancer patient may have normally done for the family.
Even if you're now a cancer survivor, it's never too late to say "Thank you!" to the unsung heroes who helped you in your time of need. So even if you are done with your cancer treatments, and are now independent and no longer as reliant on your caregivers there is still plenty to thank them for.
Being able to tangibly thank them will make them feel appreciated. And, becoming the "giver" rather than the "receiver" of gifts will probably feel very empowering to you!
1. Subscribe to a Meal Delivery Service
Planning meals and cooking nutritious food to support a cancer patient's needs can be time-consuming and require special shopping trips. Giving the gift of meal prep and planning to a cancer caregiver would save them time and allow them to either take a few more moments to themselves or place attention on other areas that might have been neglected.
Many meal delivery services such as Hello Fresh are now available -- they put together meal kits that include all necessary ingredients and recipes for wholesome, healthy meals. They offer different options such as gluten-free or vegetarian menus. The best part is it is delivered right to the doorstep, saving trips to the grocery store. An alternative to purchasing a meal service would be offering to cook or picking up some meals for them from some local Portland restaurants; a meal two or three times a week to give your caregiver a little extra time to themselves.
2. Give Them a Break
Sometimes a caregiver just needs to get away and spend some time focusing on themselves. Even if they put up a fuss about leaving, it's in their best interest to get away for some period of time each week. Give them the chance at a free day by offering to step in or hire a temporary caregiver from a reputable agency.
Care.com is also another option and allows you to choose a qualified cancer caregiver that you'd like to work with in your area.
3. Put Together a Self-Care Basket
Create a basket filled with things that a cancer caregiver may not be willing to purchase for themselves. Little luxury items you might consider are:
fancy scented candles
a nice bottle of wine
bath salts
a Starbucks gift card
a silk sleep mask
Choose items that will allow them to relax and spend some time on themselves. Other items that could be included might be a soft, warm throw blanket, a leather-bound journal, or a nice lotion.
4. Keep Them Entertained
Caregiving for anyone can involve a lot of sitting and quiet, contemplative time. To fill those long hours, many cancer caregivers might enjoy a Kindle or other e-reader.
The Kindle Fire even doubles as an e-reader and tablet, making surfing the web easy and silent. Including a Kindle Unlimited membership would ensure that your caregiver has access to a large library of books.
If the caregiver is comforted and inspired by music, a set of high-quality headphones and an iTunes gift card or subscription to a music service may be just what they need.
If neither of these options seems like a good fit, consider a gift subscription to a streaming video service. Netflix, Hulu, or Amazon Prime each offers an endless array of movies, TV shows, documentaries, and instructional videos.
5. Hire a Housekeeper
When someone takes the time to stop their daily tasks to become a caregiver for someone diagnosed with cancer a lot of their personal matters get ignored. Hiring a cleaning service to come in and do a deep clean of the person's home is a nice gesture that would surely be appreciated since it will take them some time to catch-up on their ignored chores.
Saying "thank you" to that special person isn't difficult. While they don't expect you to say thank you, it can actually make them feel very special. You don't have to spend a lot of money, or any money at all, to show cancer caregivers a little extra love this month.