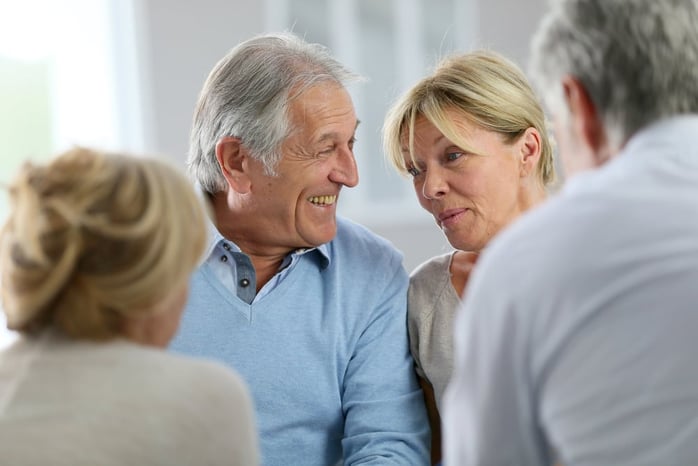 Now that you're a cancer survivor, have you wondered what your responsibility might be? While some people prefer to put their cancer experience behind them, many others choose to use their valuable experience to help others. From volunteering and fundraising to advocacy and spreading awareness, there are many ways you can give back and make a difference in the fight against cancer close to home, right here in Portland, Oregon.
1. Volunteer Your Service and Support
Volunteering offers different rewards for everyone. In fact, many volunteers say sharing their time makes them feel good. Volunteering also opens the door to new friendships and a bigger support network for current cancer patients.
Some ways you can offer your service and support could include:
Leading a cancer support group
Working as a telephone hotline counselor - the ACS phone lines are a good place to start.
Help a patient with daily tasks, such as taking care of pets or grocery shopping
Visiting patients in the hospital
Driving patients to and from doctor appointments
2. Fundraise or Donate to a Cause
Many cancer organizations need to raise money to maintain services and programs for cancer patients and their families. Consider donating money to cancer research or getting involved with fundraising activities such as walks or races, luncheons, auctions, and concerts. Several activities are available year-round in Portland and surrounding areas.
3. Become a Voice
Supporting and speaking in favor of a specific cause is known as advocacy. By becoming a cancer advocate, you can become a voice for cancer patients and their families. It may also mean that you can play an influential role in changing policies that involve health care or funding for cancer research.
4. Educate and Spread Awareness
Cancer organizations often need people to help raise awareness and educate others about cancer prevention and screening. This may be done in various ways including online or through public presentations at school, workplaces, and health fairs. Consider helping out by teaching sessions, joining a committee that plans educational programs, or providing your services at your local cancer organization.
Where to Get Involved In and Around Portland
There are several organizations in and around Portland where you can make a difference as a cancer survivor:
Oregon Cancer Foundation
PO Box 11004
Eugene, Oregon 97440
(541) 632-3654
info@oregoncancerfoundation.org
American Cancer Society Oregon
0330 SW Curry St.
Portland, OR 97239
(503) 295-6424
Susan G. Komen® Oregon & SW Washington
1500 SW 1st Avenue, Suite 270
Portland, OR 97201
(503) 552-9160
Breast Friends
14050 SW Pacific Hwy #201
Tigard, OR 97224
(503) 598-8048
Providence Cancer Institute
4805 NE Glisan St., Suite 11N-1
Portland, OR 97213
(503) 215-5696
Remember, as a cancer survivor, your experiences uniquely qualify you to help cancer patients during their time of need, making it a win-win for all involved.
Sources: